This quest all started when I thought I'd pop the roof and extend our house to put on an extra room upstairs.
Engagement of an architect was not in the budget and the decision to proceed undecided.
First step, floor plans, as the house was a recent purchase there were no plans on the official record. The property developer that built many of the homes in the area had moved on decades ago.
So if I wanted a set of floor plans I would have to generate them myself.
Should be easy right ? Armed with a tape measure, pen & paper. The first problem was how frustratingly difficult it was to use a tape measure over long distances without someone holding down the other end.
After 4+ hours of measuring the inside of the house, I had an outline of the place and was ready for drafting.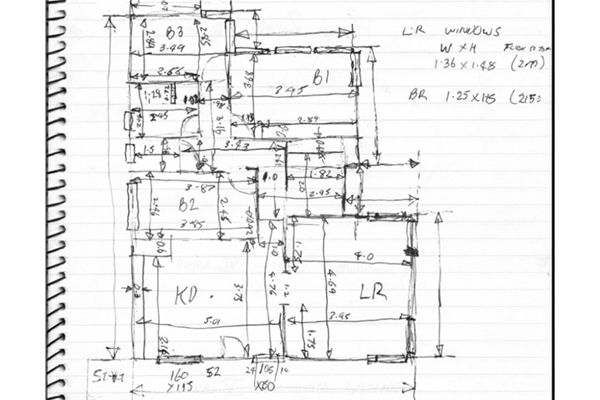 After several iterations and multiple screwed up pieces of paper, there had to be a better way, Internet to the rescue in search for a CAD tool.
Having access to so much information on the Internet can be a blessing and a curse, there where so many CAD tools to choose from. In the end one drafting product that appropriately suited the current and possible future needs was purchased.
It was around this time that a colleague introduced a Ultrasonic Distance Measure (UDM) device to me, but although the device did speed up the process of taking measurements the limitations of the device where such that I reverted back to the tape measure.
The one thing I discovered as I entered drafting data was just how many measurements were missing. After a lot of measure-enter-draft cycles I finally had a floor plan.
With all of the data entered, it was just a click of a button to create a 3D dolls house, Framing and Full House views: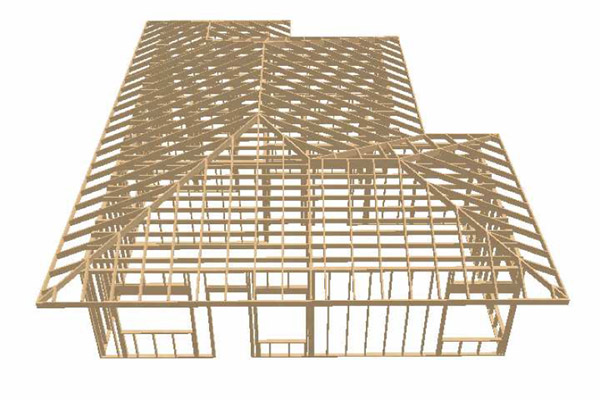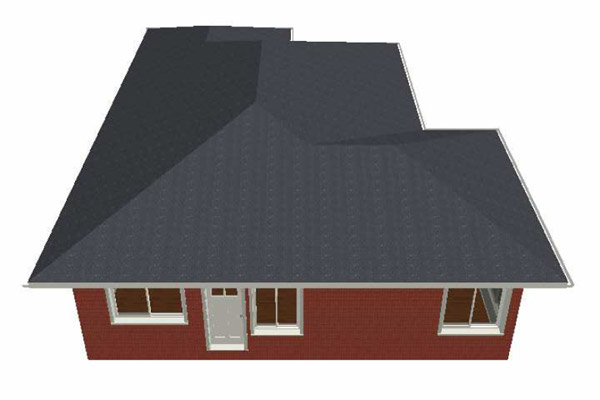 After all this it got me thinking, why in this world of technology that we don't we have a device that can do all of this. This is something that I would have definitely hired or possibly bought, if reasonably priced.
So back to the Internet to see what was out there. The first tool that I came across that looked promising were Laser Distance Meter/Measures (LDM), although considerably more expensive than UDM, they worked from a point light source, which made them much more reliable. This was followed by the Bluetooth models that fed their data directly to a remote/mobile device. Now this was getting closer, to what I wanted.
However, upon further investigation, it collected the measurements, however, there was very little context associated with the data, all I had was a list of measurement and very little on how these measurements were related.
Then there it was a wireless LDM on a motorised base. The problem was that there was no automated way for me to access the device to retrieve the data for drafting. The price was prohibitively expensive, and demand so low that no hire firm stocked it. So I was back to square one.
Why was such a simple process so expensive to automate ? So I gathered a few friends and we thrashed out what was required and what we came up with "Auto-Measure", as the name suggests it is a device for automatically measuring existing buildings and generating plans/3D models that can subsequently be exported into you favourite CAD package.
Product Evolution:
The first generation of in-house Auto-Measure would physically scan a space at a fixed distance from either the floor or ceiling plane. With this collected data our software would extrapolate the dimensions of the space.
In early 2017 Leica Geo Systems released the BLK360 laser scanner which provided:
Mechanical stability
Faster data captures
Greater software scope/functionality
Higher resolution/accurate measurements
With the introduction of the BLK360 it has eliminated a number of hardware limitations and provided a full point cloud model with a synchronised panoramic image of the scanned space. This has allowed us to apply and develop our algorithms on the captured space to account for greater complexity and generate more accurate "AS-BUILT" 3D models.
Originally the concept was to develop a product for sale where the customer would use the tool to generate 3D models for themselves but for the main reasons of:
Cost
Specialised knowledge in the tools and process of data collection
The business concept pivoted to using the evolving Auto-Measure product to provide a surveying service.
They say that "Necessity is the mother of invention" which definitely was the case for us. So after all of this I have gained a great deal of knowledge and experience on generating plans for existing buildings. I hope that you can benefit from my vision which is the aim of the product.
Needless to say I've put a lot of resources into building the tool and I have a floor plan BUT work on the house has yet to commence.
Jim Bosdriesz
Managing Director